I published my long-awaited training concept about the four stages of luring a few days ago. You can learn more about how it works and how you can use it to train your dog on this page.
When I designed this infographic, I wanted two distinct versions. The first one was to be given to my students so that they can print it and refer to it while training their dog.
The other was to be a graphic-oriented infographic, where people could share it on social media sites such as Facebook and Twitter, or post it on their website.
Here is the second version:
(Click the photo to enlarge, and check out the sharing instructions at the bottom of this page.)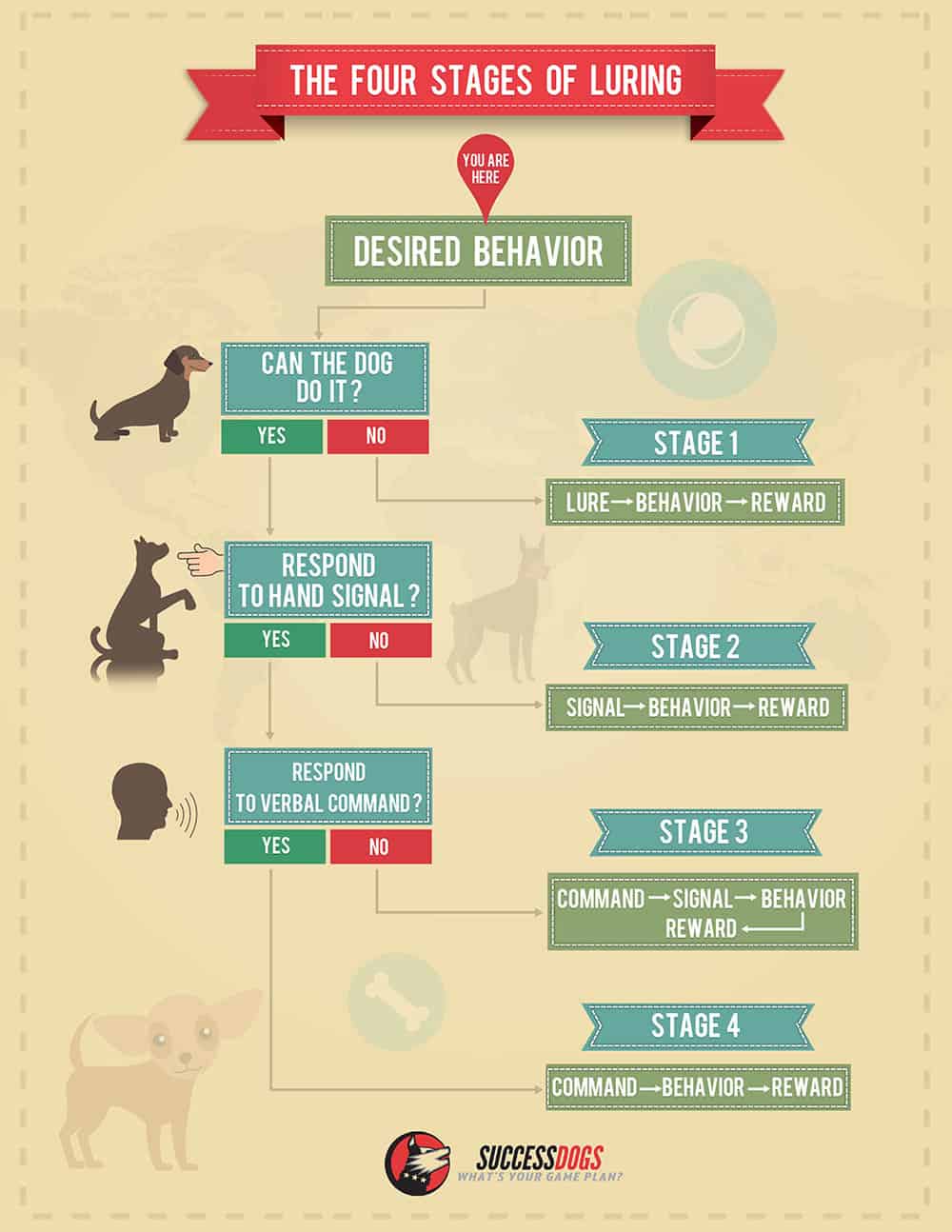 Share this image on your site:
[infographic_share_1]
Share this image on social media:
If you would like to download the printer-friendly version, visit the four stages of luring training concept page.