Want to Learn How to Train Your Dog Without Punishments and Physical Corrections?
Five Minutes of Play Keeps the "Bad Dog" Away!
Hi! Welcome to my website!
My name is Jean Cote, founder of Success Dogs, and in the next few minutes, you're going to learn a powerful dog training secret that 99% of dog owners don't know.
By the time you're done reading this page, you'll know exactly what you need to do to improve your dog's unruly behavior, while also building a strong, positive and long-lasting bond with your dog.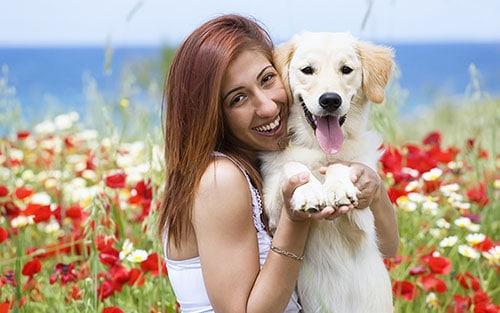 Think about that first day you brought your dog home with you…
Wasn't it exciting?
Didn't you just LOVE that joyful, playful, tail-wagging pup looking at you with nothing but pure admiration?
As a dog trainer, I get to see that joy in action every day with my students who call on me to help them overcome the early challenges of dog ownership.
But your second day is never as easy as the first…
Perhaps you already knew there would be an "adjustment" period with your new four-legged friend…
That there would be frustrations…struggles…and more than a few messes on the carpet along the way…
Perhaps you're even going on through that phase right now!
If you are… Don't worry!
Training your dog may be frustrating now, but I guarantee you there is light at the end of the tunnel, and that the feeling won't last forever.
Just remember…
There's a lot of different ways of training a dog… And let me tell you that some of them are NOT good!
In fact, using the wrong methods will make you feel less like a pet parent, and more like a disciplinarian…
They won't help your dog develop good habits… And worse, they won't help you develop that "best friend" bond with your dog…
You see, most of the dog training videos and advice you'll find on the web today are based on the "punishment mindset."
Instead of teaching your dog what they SHOULD do… It focuses entirely on punishing the dog for what they SHOULDN'T do!
And before you know it… You're always on the lookout for the "bad behaviors" so you can punish your dog.
Which in turn, creates a stressful living environment full of anxiety for both you and your dog!
(I see the damages of using this method first-hand with many of my students… And don't feel bad if you've used this method before because guess what?! There IS a better way…)
What if…
You changed your approach entirely, and instead, focused on REWARDING the good behaviors you want instead?
Here's what will happen if you do…
Your dog will learn good habits faster, with fewer setbacks! And it will be a much more FUN and ENJOYABLE experience.
Kids Learn By Having Fun… So Does Your Dog!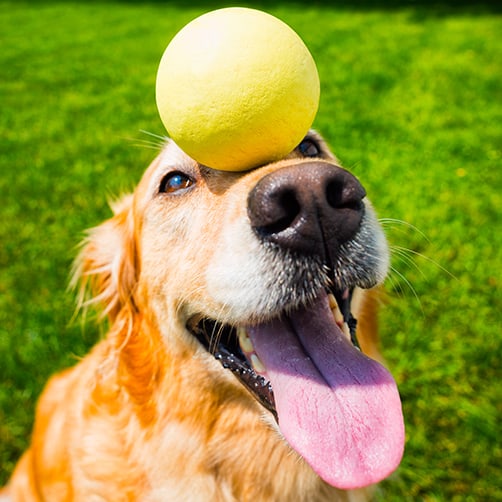 Think about a Kindergarten classroom filled with 5-year olds…
They're embarking on a new stage of life, one that will set the foundation for their future as children, teens and adults.
Let me ask you…
Do the best teachers use boring and drab paper assignments, or do they create exciting and engaging "hands-on" activities?
Do they learn math from a textbook, or do they begin by counting cheerios, jellybeans, or gummy bears?
When you make learning FUN for kids… They get EXCITED to learn more every day!
Make it difficult and scary, and most of the information will go in one ear and out the other.
Why should you treat your dog any different?
Here at Success Dogs, we believe that the BEST way to train a dog is by making it a FUN and POSITIVE experience…
(And by the way… It's a lot easier than you might think!)
Introducing…
The Power Of Positive Reinforcements
Your Step-by-Step Guide to Training and Bonding With Your Dog, In Just 5 Minutes A Day!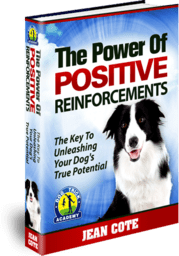 Click here to download this book now.
The secret behind The Power Of Positive Reinforcement is that it's simple, short, and 100% positive.
It provides you with step-by-step directions that you can tailor to your dog's personality, temperament and preferences.
Forget about spending frustrating hours trying to get your dog to sit, stay, and stand at your side!
Stop feeling guilty when you have to "discipline" your dog…
Enjoy walking comfortably with your dog, without using painful pinch or choke collars that your dog hates…
And never worry again about your dog getting away from you in your yard, or in a public park.
Simply apply these simple tips to teach your dog to Come on Command!
And finally, start seeing real progress in your dog training, in just 5 minutes a day of fun training games that you, your family, and your dog will love!
Your Dog Will Love Training With You, Guaranteed!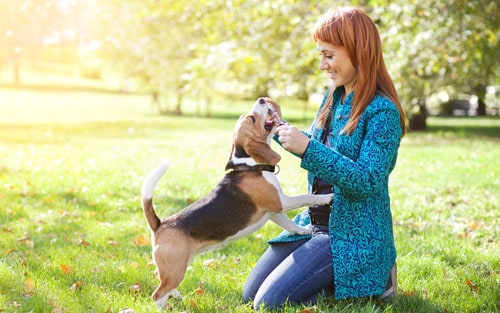 In The Power of Positive Reinforcement, you'll discover…
The 3 simple exercises for teaching your dog to come when called, the first time, so you can always keep your dog safe, even when off leash.
Your dog's deepest desire so you can get your dog to do what YOU want him to do… Without any use of force or physical corrections…
How to get your dog to walk on a loose leash, without pulling you along, or getting distracted by other dogs, animals, and neighbors.
How to make your dog love being groomed, touched and enjoy his visit to the groomer or vet…
The dead simple training method I use to teach the "Big Four" behaviors… Sit, Down, Stand and Come… Reliably on command!
BONUS: You'll also get access to advanced step-by-step dog trick lessons like… Spin in a circle, rollover, weave through your legs… (Your friends and family will be amazed at how SMART your dog has become!)
…And much more!
Want to Take a Positive and Fun Approach to Dog Training?
Get The Full Guide – FREE!
Why spend hundreds and thousands of dollars on hiring a dog trainer when you can get this book for FREE and start training your dog in the comfort of your own home in five minutes from now?
This is a limited time offer.
There's no catch! I'm giving this book away for FREE because I want every dog owner in the world access to this information.
Personally, I wish someone would have handed me this book twenty years ago when I got my first dog… It would have saved me years of frustration trying to train my dog without any lasting results.
Bottom line: If you're ready to start training your dog using positive, force-free training methods… And you want access to everything you need to transform your dog into the neighborhood's superstar dog…
Click on the button below to claim your FREE COPY, Today!
To your training success,
Jean Cote, aka – "The Dog Training Guy"

P.S. I'm confident you'll LOVE this book and that you'll get FAST results with your dog…
There's not a day that goes by that I don't receive an email from a dog owner thanking me for sharing my knowledge and how I've helped them transform their dog's unruly behavior…
This book is 100% FREE and there's no catch!
I'm doing this out of the goodness of my heart because I want every dog owner in the world to experience how easy it can be to train their dog using positive, force-free training methods…
Click here to claim your free copy now.