17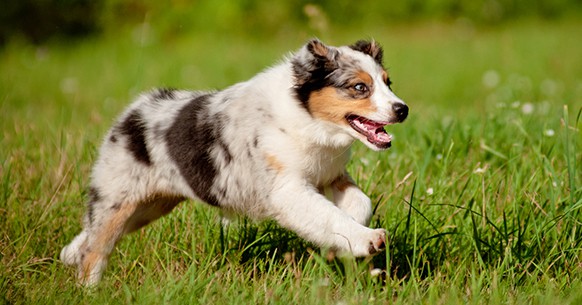 Fun, Effective Technique To Get Your Dog To Come … The Rocket Launch!
I want to tell you about something that is extremely important, something that could literally save your dog's life one day … and something that is easier than cooking Popcorn!
What is it you ask? It's teaching your dog to come after hearing his name. But you'd be surprised to know that most dogs have never been conditioned to respond to their name. Most people simply assume their dog know their name because "we" as humans do.
This exercise is great for teaching your dog to come to you after hearing his name. I remember teaching this to a friend a little while ago, and in a weekend their dog would come running to them like had just been selected on the "Price is Right".
She did the exercise with her son. They would call their dog's name and give a treat after he came to them. That's it. But then they built upon the exercise, started creating distance between each other until they were in separate rooms. Then they even practiced on two different levels of the house – meaning one of them was upstairs and the other downstairs.
So if they could teach their dog to respond to his name in one weekend, surely you can too!
Make sure that you give your dog something that he values when he comes to you, most dog loves food but it could be other things like playing, petting and giving attention.
BUT I MUST WARN YOU …
Your dog's name will become a conditioned cue to get your dog to come to you, meaning that if you use it uselessly around the house without giving your dog a reward, it will lose its effectiveness.
If you say "FIDO, GET OFF THE COUCH!" or "FIDO, DOWN!" or "FIDO, GO GET YOUR TOY" then the word "Fido" does not mean to come to you anymore, and you are using it to get your dog's attention.
So what is the solution? There are three options:
Do not use your dog's name unless you want your dog coming to you.
Train your dog to the command "COME" instead of his name.
Use a nickname whenever you don't want your dog to formally come to you..
Personally, I practice all three solutions with my dogs. I don't use their names unless I want them to come to me, and they're also conditioned to respond to the "COME" command, and I use little nicknames around the house for them.
Go ahead, give it a try with your dog! Seriously … just do it, it will work!
Power Quote: "Teaching your dog basic obedience skills is your responsibility as a dog owner, but teaching them can be lots of fun if you use Positive Reinforcements." – Jean Cote