Online Courses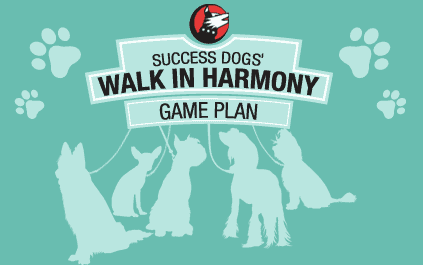 Walk In Harmony Game Plan
Price: $147 USD
You want to give your dog the exercise that it deserves, but it can be frustrating if your dog is constantly pulling on the leash, and becoming distracted by everything in sight.
The Walk in Harmony Game Plan uses simple and enjoyable games to make your dog want to walk on a loose leash.
Finally, you can throw away that choke collar and enjoy a leisurely walk with your dog. Instead of punishing your dog into obedience, you can create a positive relationship from day one, while curbing bad leash behaviors.
Like my other programs, the Walk in Harmony provides step-by-step exercises designed to deliver results fast!
Enroll in the Walk In Harmony Game Plan now →
---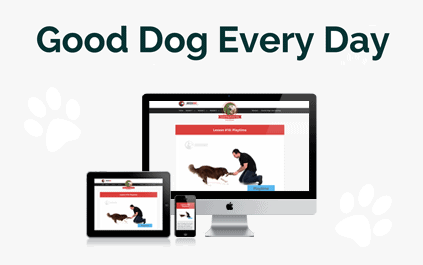 Good Dog Every Day
Price: $147 USD
If you've never trained a dog before, or if you're tired of your dog ignoring your commands, Good Dog Every Day is the perfect place to start!
Most dogs, especially puppies, struggle to listen at first! Since dogs respond to patterned words and vocal tones that are established over time, it's very important that you establish a positive foundation from the start.
But Good Dog Every Day doesn't just teach you the simple training tips required to teach your dog to sit, lay, and come when called.
It also helps you to understand how your dog thinks, and how to communicate in a way that encourages good behaviors, while eliminating undesirable behaviors.
Start seeing progress with your dog in just a few short days, without paying for expensive dog trainer sessions, or wasting money on methods that aren't suited to your dog!
Enroll in the Good Dog Every Day Program now →
---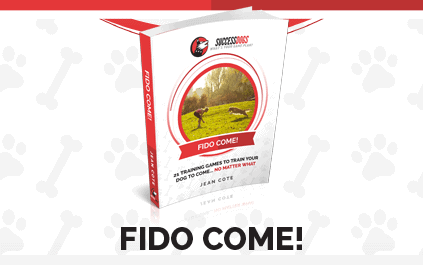 Fido Come!
Price: $47 USD
Has your dog ever run away from you in a busy park, or darted out into the street while playing fetch in the front yard?
Establishing a come command that works effectively with your dog is an essential part of keeping your dog safe, and eliminating the frustration of having to chase your dog.
My Fido Come eBook is a short, simple, to the point collection of 21 step-by-step illustration games that I've used to develop recall skills in all of the dogs that I work with.
The principles taught in Fido Come work in all situations, even when you're surrounded by distractions that would normally send your dog running!
And guess what? The easiest way to get your dog to return at a moment's notice is to link positive reinforcement to your commands.
No loud and threatening voice required!
If you'd like your dog to come to you as fast as possible, the moment you call their name, enroll today! You'll be glad you did!
Enroll in the Fido Come! Program now →
---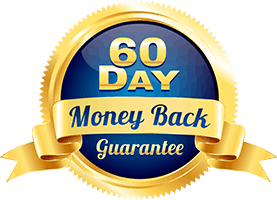 My 100% No-Risk Guarantee!
When you try one of my Success Dogs online programs with your dog, I stand behind your dog's success 100%!
Apply the lessons and exercises contained in my programs, and you'll see incredible improvements in…
• Basic Obedience –  Tired of your dog disobeying your commands? Try my Good Dog Every Day Program!
• Loose Leash Walking – Want to be able to walk your dog without being pulled down the sidewalk? The Walk in Harmony Game Plan is perfect for your pup!
• Immediate Recall – Never lose control of your dog ever again. Whether you're in the back yard, or in a crowded park, Fido Come will help you retrieve your dog as quickly as possible!
Try my programs for 60 days, and if you're not 100% satisfied for ANY reason, I'll give you your money back, NO QUESTIONS ASKED!
Sincerely,

Jean Cote
Founder of Success Dogs
Animal Lover & Dog Trainer